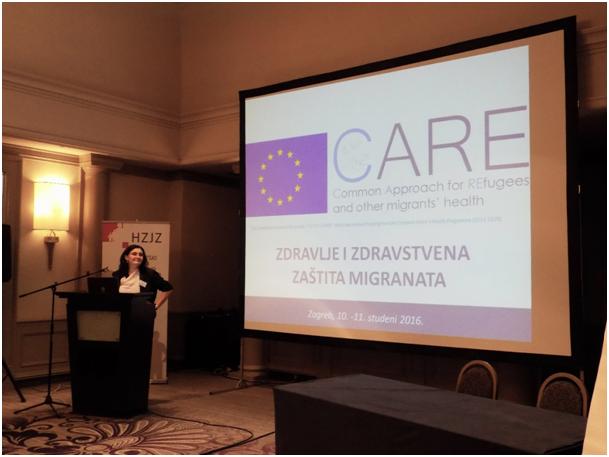 Training addressed to Croatian health and non-health professionals.
As part of the CARE project and in particular Work Package 7 (Cross-cutting activities), the Croatian National Institute of Public Health organized in November three training seminars/workshops under the title "Health and Health Care of Migrants". Each training seminar/workshop included the following topics:
Legal framework for the health care access of migrants
Intercultural mediation and stereotypes
Mental and reproductive health
Chronic non-communicable diseases
Infectious diseases and health promotion in migrants
Around 150 participants attended the training seminars/workshops. The participants included health care professionals, as well as other groups of stakeholders working with migrants such as social workers, police officers and psychologists. Overall, participants expressed their satisfaction for the training seminars/workshops organized.
Training in Croatia, November 2016