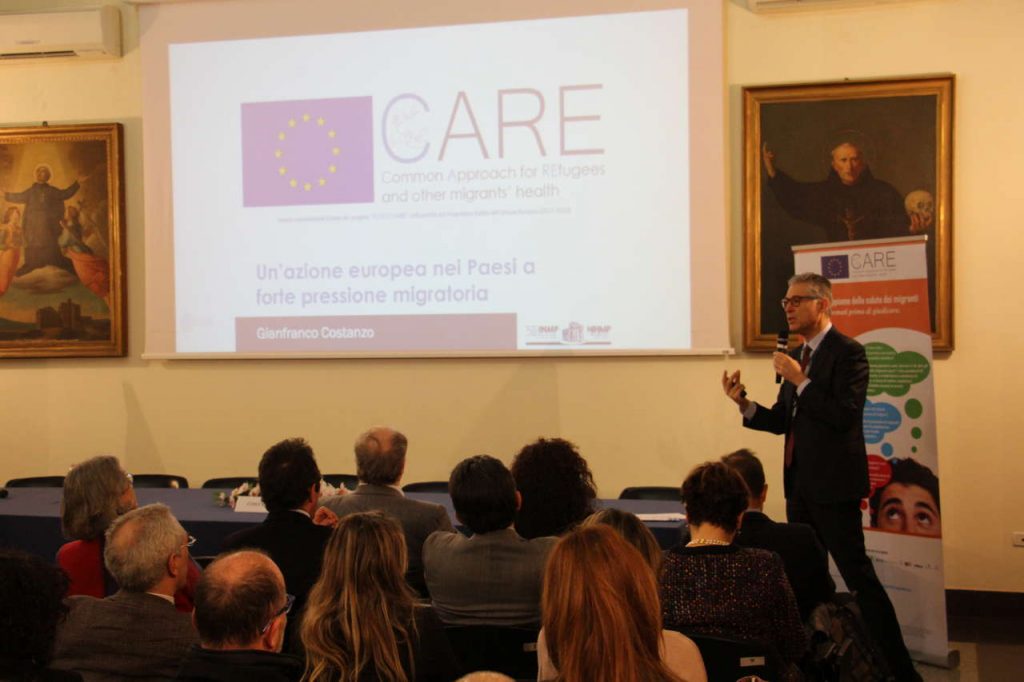 On the 14th of March 2017, the Info Day of the "CARE Project: Common approach for refugees and other migrants' health: results achieved and possible future actions " was held at the INMP headquarters, in Rome, with the presence of the Project Officer from CHAFEA, Ms. Paola D'Acapito.
The first sessions of the Info Day focused on the overview of the project activities and the achieved results. The presentations were given by INMP, Coordinator of the CARE project and the six Italian partners of the project.  Then, a Round Table followed with representatives from the Ministry of Interior, the Ministry of Health, the Permanent Conference between the State and Regions, the Authority for the Rights of Children and Adolescents, the UNHCR, the IOM and the INMP. The issues covered by the Round Table referred to the challenges that the National reception system has to face concerning the migrants' healthcare provisions in a proper way, with particular attention to the right to health of the migrant and the response capacity of the National/Regional health systems, the unaccompanied minors arriving in Italy, the National reception plan and the role of the central and local institutions.
Overall, more than 50 stakeholders' representatives took part to the event, along with 6 journalists and representatives of the Italian Railways Group (Gruppo Ferrovie dello Stato Italiane), which collaborated in the general population information campaign, against misconceptions about the health of migrants, through the dissemination of CARE postcards at ticket offices of the central railway station of Rome, Milan and Naples.
CARE Info Day in Italy, March 2017