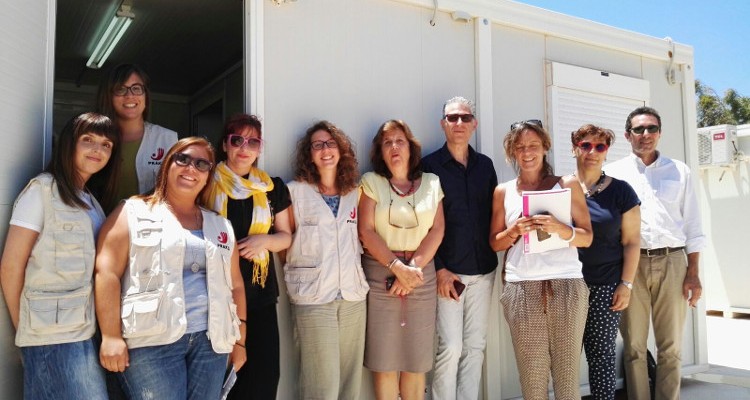 CARE partners carried out missions in the four hotspots included in the project, namely Trapani Milo, Lampedusa (Italy), Kos and Leros (Greece).
Their aim was to meet health care staffs and managers of the centres, to verify and compare operational contexts and organisational models for health care provision to migrants. Such missions, in fact, contributed to better understand centres' organisation and processes for refugees' and migrants' health care, thus creating a fundamental basis for developing project protocols and operational tools.
Representatives of three CARE Work Package leaders – WP4 on hotspots and other migrants' centres health management, WP5 on monitoring of communicable diseases and WP6 on tracking and monitoring the health status of migrants – participated in the visit to Italian hotspots (25 and 26 of May) whereas, in Greece (5 and 6 of July), the project leader met the Greek partners Praksis and Esdy for identifying possible operational differences and so provide adaptation of protocols.