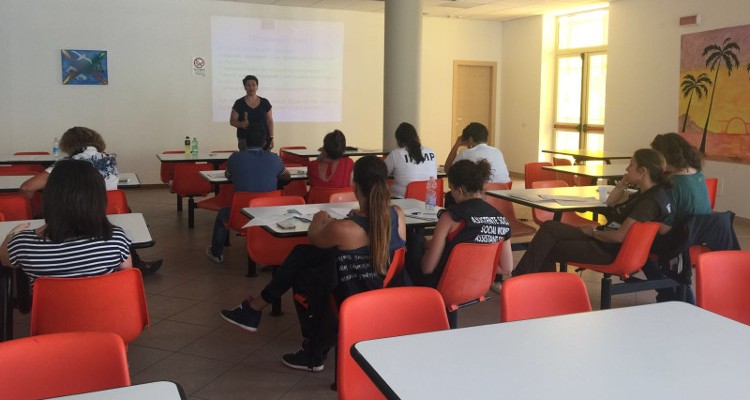 From 11 to 15 and 27 to 29 of July the training activities provided by the CARE project in the two Italian hotspots of Trapani Milo and Lampedusa were implemented.
The project, in fact, provides training for the multidisciplinary teams working in the hotspots, both inside (Italian model) and between centres and territorial services (Greek model), aimed at ensuring a common approach in the care of migrants hosted in there.
In particular, training was composed of a basic module addressed to the whole multidisciplinary team about migration medicine and transculturality as well as specialist modules for some of the team members.
Training areas covered by the basic module are: legal, medical and social-medical, psychological, anthropological, ethical and deontological, and communication. Specialist training focused on the holistic protocol for age determination of unaccompanied minors, and main infectious and dermatological diseases of migrants from high migratory pressure countries.
Implementation of training into the hotspots also allowed active participation of professionals who are not directly engaged in the team in the project, such as general practitioners, nurses, and other cultural mediators working in the centres.
Training session in Trapani Milo and Lampedusa, Italy