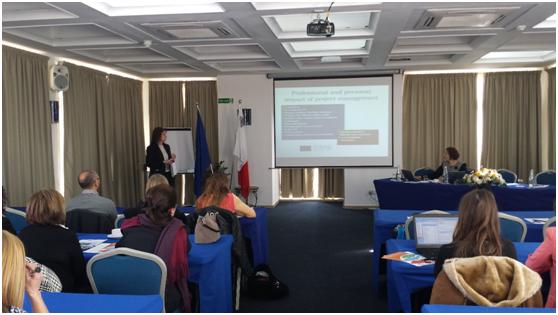 An Info Day was organised on the 17th February 2017 in Malta, within the framework of the WP2 of the European project "CARE – Common Approach for Refugees and other migrant's health".
A brief introduction was given by Dr. Renzo De Gabriele, CEO, Primary Health Care of Malta. He was followed by Marika Podda Connor, CARE project leader for Malta, who gave a general overview of the CARE Project. Next, the involvement of the Infectious Disease Control Unit within the project and the methodology used as part of WP5: "Monitoring of communicable diseases with a potential for becoming cross-border health threats" were presented by Dr. Charmaine Gauci.
The following presentation focused on the outline and the learning outcomes of WP7: "Cross-Cutting Activities". A detailed description of the ground work of this work package and its training modules were presented. In addition, the produced informative material of WP7 (posters, calendars and postcards for the general public, as well as the leaflet for the migrants on how to access health care services) were on display and disseminated to the participants who attended the Info-Day. Lastly, a presentation of the evaluation of the training seminar in the form of tables and charts was given along with the recommendations.
Overall, 21 representatives from the Ministry for Health, the Primary Health Care Department, Mater Dei Hospital and the Mental Health Services participated in the Info Day.  Other stakeholders from intergovernmental organisations and NGOs such as JRS, UNHCR, IOM also participated in the event.
CARE Info Day in Malta, February 2017