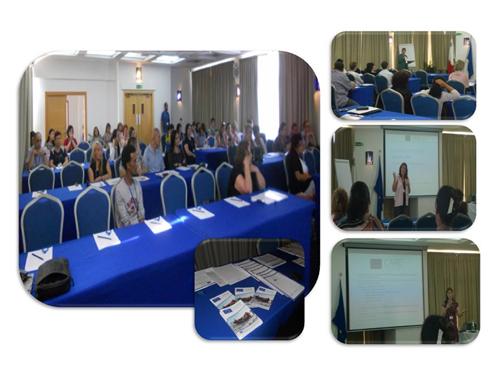 Training addressed to health professionals and key stakeholders working with migrants.
As part of "Work Package 7: Cross-Cutting Activities", a training seminar entitled "Migration and Health: cultural and psychosocial issues" was held in Malta from the 25th till the 28th of October 2016. During the first 2 days, the training was provided to health professionals and then to stakeholders working with migrants. Over a hundred participants attended the training seminar during the 4 days.
Dr. Renzo De Gabriele, CEO, Primary Health Care Department of Malta opened the training seminar. He was followed by Marika Podda Connor from the Migrant Health Liaison Office in Malta, who provided an "Overview of the CARE Project" and also gave a lecture on the "Identification, Protection and Support of Victims of Human Trafficking". In order to provide the participants with experiences from other countries, which are also dealing with migrants, two trainers, part of the CARE consortium were invited to Malta: Professor Eleni Hatzidimitriadou from Canterbury Christ Church University, Kent, UK, who addressed "Psychological Issues in Migration" and "Working with Vulnerable Migrants" and Dr. Elissavet Ioannidi from the National School of Public Health in Athens, Greece, who  addressed the topics of "Cultural Diversity" and "Cultural mediation." Questions and comments from the participants were addressed before the break and after the last training session in the afternoon. The content of the training seminar was based on  different activities and audiovisuals in order to involve participants as much as possible.
A positive outcome of the training seminar was the networking between the participants. During the break-time, the detention officers indicated that they would benefit from counseling sessions due to the challenges that they come across in their daily work with migrants. At the training seminar a Professor from the Faculty of Social Wellbeing at the University of Malta was present and suggested that her students could help. As a result, we are now organizing counselling sessions for Detention Service Officers, which will be conducted by university students, pursuing a Masters degree  in Counseling.
Training in Malta, 25-28 October 2016